By Kurt Kaeser on 2019-08-20 in News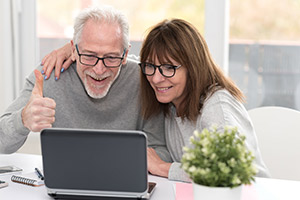 Your Direct Sales Business Will Take Off with Kaeser & Blair
Have you ever been interested in owning a direct sales business? The exciting world of direct sales may seem daunting, but with the right guidance, you can be the owner of your own successful business. Kaeser & Blair is here to turn your dreams of having a direct sales business into a reality.
Kaeser & Blair is a promotional products distribution company that has been in business since 1894. We are an industry leader, and we value honest business practices that help manufacturers, business owners, and clients get what they want. When it comes to your direct sales business, Kaeser & Blair has experience and proven sales tactics unmatched by other companies.
You may be thinking, why Kaeser & Blair? With many companies out there claiming they can help you start a successful direct sales business, why choose promotional products?
K&B doesn't force you to sign any restrictive, binding contracts.
Your clients are yours only - we will never ask you to share their contact information with us.
We don't cap your commission, so you can make as much as you want!
Work whenever, wherever, and with whomever you want.
You could be making up to $20,000 dollars annually if you work part-time.
Full-time business owners can make up to $185,000 per year!
To get started with your direct sales business, order the Standard Business Owner Package for $85 and start selling today! In this package comes everything you need to start your own business, including access to hundreds of training materials and a variety of samples.
This direct sales business opportunity is 100% risk-free. If you decide owning your own direct sales business isn't for you, you can send the package back for a full refund. However, if you decide to stick with it, we'll refund you the cost of the Standard Business Owner Package once you make your first $1,500 in sales.
If you're still not sure you want to start a direct sales business, order the FREE TRIAL LAUNCH PACKAGE and learn more about Kaeser & Blair today!