By Kurt Kaeser on 2019-08-13 in News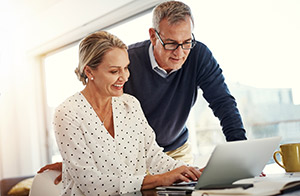 Selling Promotional Products Is a Breeze with These 5
Selling promotional products may sound like a difficult challenge. Do businesses have an interest in using them? Do people even keep the products they receive, or are they thrown out as soon as possible? However, you may not know that selling promotional products can be a profitable, long-term business venture.
If you're interested in the exciting world of promotional products, here are five things to keep in mind when starting your own business:
Believe in what you sell.
No one will want to buy your products if you don't believe wholeheartedly in their use.
Know your products inside and out.
Direct distributors can get a bad rap for just wanting to make some "quick money." However, you have to keep in mind that you are running a business! You should know as much as possible about what products work best for which industries, as well as pricing and financial information.
Market yourself online.
Social media has become an essential tool for selling promotional products. By posting original, high-quality content, you are more likely to get sales from people you know as well as people who find you online.
Get involved in your local community.
The first step in selling promotional products is finding the people who need them. By getting involved in your local community, you're more likely to meet and get to know people who are in need of what you sell.
Customer service is key.
You don't just want to gain a sale; you want to gain a customer. Give personal attention to all of your clients and follow up with them to learn how the product worked for them. Selling promotional products becomes much easier when you have return customers who are happy with your services.
If you're ready to start selling promotional products with Kaeser & Blair, we have two options to choose from that allow to start making a profit, using these 5 tips today!
If you purchase a package and decide it's not for you, simply send it back for a full refund. However, if you decide to stick with it, we'll refund you $85 for either package after you reach your first $1,500 in sales!
Is there still something holding you back from this great opportunity? No worries, we have something for you as well. Order our FREE TRIAL LAUNCH PACKAGE today and see how successful you can be!