By Kurt Kaeser on 2019-07-23 in News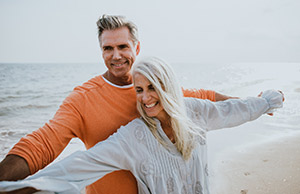 Start a Direct Selling Company with the Most Profitable and Reliable in the Business
As exciting as it is to finally become empty-nesters and to have more time to focus on yourselves, it can put a lot of pressure on you (and your wallet) to be adventurous. This extra bit of time is a great opportunity for you to consider a direct selling company.
Kaeser & Blair is a direct selling company that allows you to sell sought-after products outside of a retail environment, which gives you a chance to focus on saving for retirement and travel. Our profit potential and reputation are unrivaled in the industry.
In starting a direct selling company with Kaeser & Blair, your profit potential is outstanding among competitors, due to our order volume and exclusive vendor pricing. Let's talk numbers:
While the industry is growing, so is the potential to earn money. If you're interested in making this kind of profit, it is time to consider Kaeser & Blair as the direct selling company for you.
When browsing your options for a direct selling company, you will also find that Kaeser & Blair is the most reputable. We have over 100 years of solid growth in the industry, have earned the respect of suppliers and do not require our distributors to sign any binding contracts. Our experience in the promotional products industry has made us a premier direct selling company. If you choose to join the Kaeser & Blair family, we commit ourselves to helping you reach your financial goals; motivating, training, and encouraging you along the way.
The best part is, it's all on your terms. Starting a direct selling company with Kaeser & Blair means becoming your own boss. You are in control of every aspect of your business—your own hours, place of work, and business strategy.
Are you ready to join the Kaeser & Blair family? Order our Standard Business Owner Package and gain access to high-quality training material, an assortment of samples and established relationships with hundreds of vendors. For a one-time fee of $85, you can start making a profit today!
Still unsure? Start by requesting our FREE TRIAL LAUNCH PROGRAM to get an idea of what this direct selling company has to offer you.