By Kurt Kaeser on 2019-07-09 in News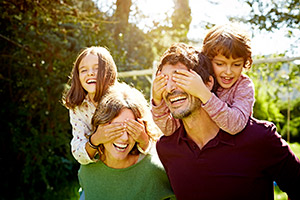 Increase Your Yearly Income with Your Promotional Products Career
When you begin your promotional products career with Kaeser & Blair, you're investing in your family's future. Whether you're growing your family, nearing retirement, or just starting to think about what the future might hold, increasing your income means more savings for the things that matter. Start growing your savings with Kaeser & Blair!
Kaeser & Blair is a promotional products company that has been in business for over 100 years. In the past century, we've learned the best ways to help make your promotional products career successful and profitable. We are a well-respected part of our industry with hundreds of vendor and manufacturer contacts.
If you don't know much about the promotional products industry, or are considering a promotional products career, take a look at these facts:
The industry itself is worth over $25 billion dollars
Over 50% of people keep and use their promotional products
Promotional products are one of the most cost-effective ways to market a business or brand
The time to start a promotional products career with Kaeser & Blair is now. When you sign up, you immediately get access to hours of online training material to help you get started as well as already-established relationships with hundreds of vendors. You also get complete flexibility to work when, where, and how often you want. There are no contracts, no commission caps, and no sharing your client list. Your promotional products career is completely your own.
When you choose to be a Kaeser & Blair business owner, you're signing up for a profitable career. Part-time business owners can make anywhere from $7,000-$20,000 each year, and full-time business owners can make as much as $185,000! However, since we don't have a commission cap, you can make as much as you want.
To get started, simply order the Standard Business Owner Package for a one-time fee of $85. This package gives you everything you need to start your business. If you're still not sure, the FREE TRIAL LAUNCH KIT may be where you should start!
Give Kaeser & Blair a try today or get your money back within the first 30 days! We know you won't regret starting your promotional products career.