By Kurt Kaeser on 2019-06-18 in News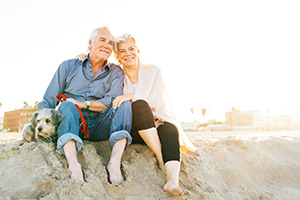 Kaeser & Blair Offers Part Time Business Ideas to Help Increase your Retirement Fund
If you're nearing retirement and planning for your future, starting your own business may seem like a stretch. Vacations are planned, kids are out of the house and it's almost time to enjoy your freedom. However, your funds may not be quite as big as your dreams, and in that case, Kaeser & Blair's part time business ideas offer the perfect opportunity for you.
Kaeser & Blair is a promotional products distribution company that has been in business for over 100 years. Needless to say, we are well-versed in offering part time business ideas for those looking for something simple, flexible and that allows the ability to make as much money as you choose in order to help grow a healthy retirement fund.
If you are interested in our part time business ideas, Kaeser & Blair will provide you with the tools you need for success. Just simply purchase the Standard Business Owner Package for a refundable $85 and immediately begin selling from our Best Buys catalog. It's that simple and it's so worth it!
Whether you are still working another job and plan on selling on the side or if you plan on turning this into a full-time gig, we will support you in joining the Kaeser & Blair family. Every Kaeser & Blair Authorized Business Owner has unlimited access to a skilled and knowledgeable team of Support Representatives who provide insight and suggestions throughout the process. In addition, our part time business ideas require no contract and no hidden fees—just the opportunity to sell products from the comfort of your home, risk-free!
If you aren't sold yet, consider the money you could be making. With our part time business ideas, you have the potential to make anywhere from $7,000-$20,000 per year and the amount of work you decide to put in directly relates to how much you will get out of it. You will never be required to designate long hours to selling products, just as much time as your schedule allows. Kaeser & Blair gives you the opportunity to be your own boss, in charge of your schedule as well as your income.
Still unsure about our Part Time Business Ideas? Request a FREE TRIAL LAUNCH PACKAGE to get a feel for what being a business owner with Kaeser & Blair is like, and start planning for retirement, the right way, today!