By Kurt Kaeser on 2019-01-29 in News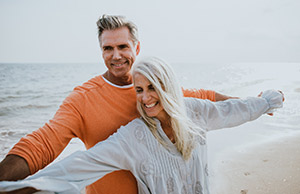 Start A Successful Direct Selling Company With Kaeser & Blair
Ensuring the financial success of your family is a difficult thing to do. Even though you may have a stable job, the future is always uncertain. However, the thought of getting another job is out of the question for a lot of people. How will you continue your family life if you have two work obligations? Fortunately, financial prosperity doesn't have to mean sacrificing time with the people you love. By starting your own direct selling company with Kaeser & Blair, you can stabilize your future and not miss a single moment of your family's lives.
Kaeser & Blair has been in business for over 100 years and is committed to helping other family-focused individuals succeed in their financial goals. We have built a strong reputation with each of our vendors, and we don't make our distributors sign any contracts or agreements. This means you have complete control over your direct selling company; you choose when, where, and to whom you sell your products. With no quotas or penalties, you truly get to be your own boss!
Starting your own direct selling company with Kaeser & Blair is a simple process: order the Standard Business Owner Package and begin selling immediately. This package requires a one-time payment of $85 and includes materials that will help you find success with your business. It's that easy! You'll get access to training materials, established relationships with hundreds of vendors, and our Best Buys catalog filled with our best-selling products.
Still not convinced? Our part-time business owners can make $7,000-$20,000 per year and can easily be done with a full-time work or school schedule. Should you choose to make your direct selling company your full-time job, you could make up to $180,000 per year! Another aspect that makes Kaeser & Blair unique to other direct distribution companies is that we don't impose a commission cap. Therefore, you can make as much money as you want!
Your family's financial future is important. By starting your own direct selling company, you can help ensure that you'll be secure for years to come. Order our Standard Business Owner Package today! If you're still not sure, order our FREE TRIAL LAUNCH PACKAGE and see how much you can make today!