By Kurt Kaeser on 2019-01-08 in News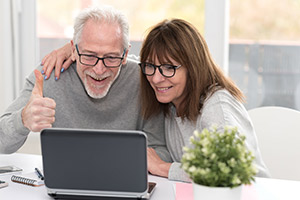 Kaeser & Blair's Direct Sales Business Program Ensures You Never Feel Lost
Owning your own business sounds like a nice idea, but many people never make it past the idea phase. Why is this? For many it is the lack of both short-term and long-term planning. In fact, more than 50% of start-ups fail within the first four years because business owners simply don't know what to do next. It is normal to feel lost when starting a business, but without any guidance or planning most never succeed. However, this doesn't have to be the case. You can begin your own direct sales business with Kaeser & Blair and never have to worry about feeling lost again.
What is Kaeser & Blair? We are a direct sales distribution company that has been in business for over 100 years. Family owned and operated, we are an industry leader that's committed to ensuring the success of each of our business owners. We have solid reputations with suppliers and vendors, meaning you don't have to work at establishing those relationships yourself for your direct sales business.
Almost every business, both big and small, uses promotional products as part of their advertising. But where do these products come from? That's where your direct sales business comes in: you get to sell products to these businesses and make a profit from each and every sale. If you look around right now, you probably have something – a pen, a cup, a coaster – that has a company's logo on it. Promotional products are a great way to get the name of a company into people's homes and lives, and you could be the person who makes that happen.
The process of owning your own direct sales business is simple: once you purchased the Standard Business Owner Package for a one-time low fee of $85, you'll be sent everything you need to make your business dreams a reality. You get to be in charge of every aspect of your business, from when and where you sell to how you choose to gain new clients. You choose whether or not you want to make your direct sales business your part-time or full-time job. Either way, you are in control!
If you're still unsure, take a look at how much you could be making. Part-time business owners can make up to $20,000 per year on average, and full-time business owners can make up to $180,000 per year! No, it's not too good to be true – it's been done by many of our business owners! There is also no cap on commission, so you can make above these numbers with time and effort.
If you want to start your own business without feeling lost, sign up to become a Kaeser & Blair business owner! If you aren't sure about owning your own direct sales business, order our FREE TIAL LAUNCH PACKAGE and try it out!