By Kurt Kaeser on 2018-12-11 in News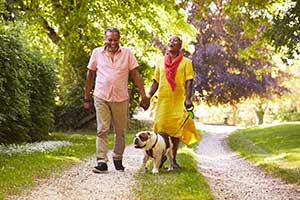 Kaeser & Blair Is One Of The Best Direct Sales Companies To Work With
The term "direct sales companies" sometimes has a negative connotation to it. Many people think it means people running social media pages selling makeup or bakeware and inviting you to parties where you feel obligated to buy something. While some of these people and companies are quite good at what they do, there's still those who give the entire style of selling a bad rap. However, you won't have to worry about those issues when you sign up to become a business owner with Kaeser & Blair.
Founded in 1894, Kaeser & Blair has been helping people reach their independent and financial goals for over 100 years. As a trustworthy name in the realm of direct sales companies, you won't be associating yourself with a company that won't give you want you want. As a business owner, you're guaranteed to have complete control over your own business. Want to work from home on the weekends? That's great! Are you making sales from the beach on vacation? Good for you! There are no restrictions on when, where, and how often you work.
The promotional products industry is one of the most rapidly growing in the country. It recently hit $21.5 billion in sales, and with such quick growth, it's expected to continue on an upwards trajectory in the years to come. This growth is unrivaled by other direct sales companies, making Kaeser & Blair ideal for getting involved in direct sales.
Many direct sales companies make you invest a lot of time and money to make any form of profit and have you purchase your own inventory. Fortunately, Kaeser & Blair isn't like most direct sales companies. With an incredibly low start-up cost of $85 for the Standard Business Owner Package, you won't be going broke for your business. This package includes everything you need to start your business, so you can start selling right away. What's better, once you reach your first $1,500 in sales, we'll refund you that $85 as a way of congratulations. And if you decide that the direct sales market isn't for you, we'll refund you the $85 if you back out within the first 30 days. This offer is virtually risk-free!
If you're still on the fence about investing your time as a business owner, the amount of money you could be making is something you should keep in mind. As a part-time business owner, you could be making as much as $20,000 per year (although there's no cap on commission.) If you choose to make Kaeser & Blair your full-time job, you could make up to $180,000 per year!
If you're not convinced that Kaeser & Blair is one of the best direct sales companies to work for, we'll send you a FREE TRIAL LAUNCH PACKAGE so you can see for yourself how successful you could be. Whether you're saving up for retirement or simply wanting to make sure the bills are payed on time, becoming a business owner with Kaeser & Blair is a sure-fire way to get you closer to your financial goals!