By Kurt Kaeser on 2018-09-19 in News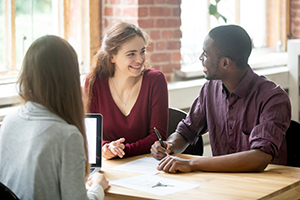 Get the Lifestyle You Dream of with these Small Investment Ideas
The kids are getting older, and it's not just them who are growing. It seems like the older they get, the more expensive the extracurricular activities and things like the latest gadgets or clothing become. If you want to ensure your financial stability in order to attain or maintain the lifestyle you want, consider these small investment ideas with Kaeser & Blair.
Kaeser & Blair is a promotional products distributor that has been in business for over 100 years. Our experience in the promotional products industry has made us one of the premier companies to join when it comes to direct sales. We're committed to helping you reach your goals so you can be successful in your new business.
The most impressive thing about the small investment ideas offered by Kaeser & Blair is the freedom and flexibility to make your business your own. You are your own boss; you set your own hours and decide what goals you want to reach. There are no set quotas or fees if you don't sell a lot for a month or two. You work where you want, when you want.
The earning potential as a Kaeser & Blair business owner is unlimited. Our part-time business owners usually make $7,000 - $20,000 per year, although we don't cap your profits so you can make as much as you want! For those who choose to make Kaeser & Blair their full-time job, the earning potential could be as much as $185,000 per year! However, you can't make any money at all without using one of our small investment ideas, listed below:
The first of our two small investment ideas comes with our Standard Business Owner Package. For the incredibly low cost of $85 you get everything you need to start your own business, including product samples and our Best Buys catalog to show you the products that have the highest selling rates. Once you make your first $1,500 in sales, you get your $85 refunded to you, making this an almost risk-free way to start your own business.
The second of our small investment ideas is the Premium Business Owner Package. This comes with all of the essential tools you need for your business, plus so much more. Along with everything that comes with the Standard Business Owner Package, you get 1,000 personalized business cards, your own customized website and more! After your initial investment of $299 there will be an annual fee of $200 in order to ensure your website stays up and keep your email going. For someone serious about making their business thrive, both a website and an email are essential to maintain your online presence.
If you aren't sure that one of these small investment ideas are for you, request a FREE TRIAL LAUNCH PACKAGE to get a feel for what being a Kaeser & Blair business owner would be like. If you're looking to maintain the lifestyle you want with other financial obligations growing larger every day, become a Kaeser & Blair business owner today!