By Kurt Kaeser on 2018-08-14 in News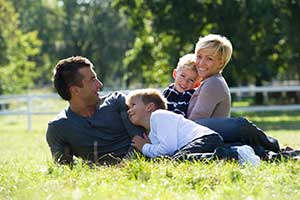 Kaeser & Blair Offers Small Business Opportunities For Families
For many, the thought of owning your own business seems daunting. Where do you even start? Is it worth the investment? Fortunately, the small business opportunities offered by Kaeser & Blair take away the intimidating investments and worrisome leap of faith to get you where you need to be.
Kaeser & Blair is a promotional products distributor working with people just like you who are looking for a boost to their income. Unlike other small business opportunities, K&B requires no contracts or monthly fees. Our business owners are usually paid within 24 hours after placing an order, and you don't have to share client lists with others in your same position. Additionally, there is a very minimal startup cost of $85, which is significantly less than other small business opportunities. That means less hassle for you, and more time selling and making money.
Kaeser & Blair business owners have full control over when, where, and how much they work. You are your own boss, so you can work around your family's busy schedule. Your lifestyle won't be compromised when you sign up for our small business opportunities- in fact, we're only interested in amplifying it! We take care of the hard part so you can run your business in the simplest way possible.
If you still aren't sure, let's break some numbers down so you can see just how much you could make. The promotional products industry has recently hit $21.5 billion in sales, and it's not expected to decline. On the contrary, it's expected to continue growing! Not only is the business booming, but Kaeser & Blair has been in business for over 100 years. This means that you won't be spending your time doing something that's just going to fade out over the next few years. Part-time business owners have an earning potential of up to $20,000 per year, and full-time business owners could earn up to $185,000. Kaeser & Blair is one of the only small business opportunities that doesn't require you to reach a quota each month, so if something in the family comes up and you can't work very much, no problem! You won't be penalized for not reaching a certain goal.
Are you ready to give it a try? Purchase our Standard Business Owner Package for the low cost of $85 and get started earning today. If that's still too much for you, don't worry! Once you make your first $1,500 in sales, that $85 will be refunded to you!
Whether you want to boost your income or fund a family vacation, the small business opportunities with Kaeser & Blair are unbeatable. For more information, request a FREE TRIAL LAUNCH PACKAGE and get started being your own boss today!