By Kurt Kaeser on 2018-02-27 in News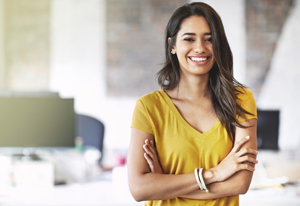 The Kaeser & Blair Business Owner Program is One of the Best Business to Start
It isn't uncommon to start thinking about running a business. However, how do you choose which one to invest into? The best businesses to start so early in your career are typically those that involve direct sales.
You might have a few friends on social media who are already doing some form of direct sales. They might be using their social media platform to sell jewelry or makeup but how do you think they are doing? Are they really getting the full benefits of running their own business?
At Kaeser & Blair, our business owners sell items every company and organization (large or small) needs. In fact, our items are promotional products. Not sure how valuable promotional products are? Well, take look around your home. From t-shirts to pens, we're sure you'll find a few promotional products with a company logo printed on it lying around. A promotional products business is one of the best businesses to start because it is a way to capitalize on such high demand. In fact, the promotional products industry recently hit a record of 21.5 billion in sales and it's expected to keep growing!
By taking advantage of such high demand, you can expect great profits with each sale you make. In fact, with average profits at 20% of the sell price and average orders close to $785, you can quickly make money. Some business owners who put in the effort even make as much as $100,000 or more every year. The generous amount of profit potential is only one reason why the Kaeser & Blair Business Owner Program is one of the best businesses to start.
Additionally, Kaeser & Blair offers a freedom and flexibility that is unmatched. Since you are not required to sign any binding contracts or make any restrictive agreements, you really are your own boss. As a Kaeser & Blair business owner, you can determine when and where you work. The ability to work from home whenever you'd like is yet another reason why Kaeser & Blair is considered one of the best businesses to start.
Lastly, Kaeser & Blair is one of best businesses to start because becoming a business owner at Kaeser & Blair is fairly simple. All it takes is the purchase of our Standard Business Owner Package for only $85. This minimal startup cost provides you all the tools you'll need to succeed in selling promotional products, including immediate access to online training assets.
Once you have the Standard Business Owner Package, you'll be ready to start selling promotional products and, unlike your friends who do direct sales elsewhere, you won't have to worry about buying or maintaining any inventory. Just make the sale and get paid upon order entry. When you reach $1,500 in sales or if you decide within 30 days selling promotional products isn't for you, then we'll refund the $85 - you virtually can't lose.
Are you ready to partner with one of the best businesses to start? Order our Standard Owner Business Package today and instantly become an entrepreneur.
Do you still need some time to make a decision? Request our FREE Trial Launch Package and compare us to other direct sales companies. We're confident you will still find we are one of the best businesses to start.