By Kurt Kaeser on 2017-06-20 in News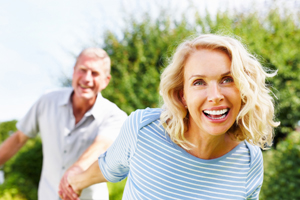 Seek Financial Independence Through A Promotional Products Business With Kaeser & Blair
Have you thought of what comes after the kids are moved out and you're no longer working your regular 9-5 job? Maybe you'll have the chance to go on that cross-country motorcycle trip you've always talked about or maybe there is some other aspiration you're still waiting to achieve. But have you ever thought about running a promotional products business?
A promotional products business is a great way to earn money while also drawing money from your pension or 401K. In fact, the extra income could come in handy to help afford your travel expenses and maintain your financial independence.
But what is a promotional products business?
To understand, you must first know what a promotional product is, and to put it simply, a promotional product is just a useful item with a company's name or brand on it. If you looked around your home, then you're likely to find one. It could be a pen with your local high school's logo on it or a water bottle promoting a gym.
By running a promotional products business, your job would be to sell those types of items to virtually any business or organization, but don't just think of it as selling a useful product – consider it a form of selling advertising. With each use of that product, it's raising brand and corporate awareness for your client.
Kaeser & Blair makes it possible for you to run a promotional products business the most convenient way possible. And it's no wonder why – having been in the Promotional Products Industry since 1894, Kaeser & Blair knows a thing or two about what business owners want from their promotional products businesses. Here's what you could expect from Kaeser & Blair if you partnered with them:
Flexibility: When we said you could run your own promotional products business, we meant it. Through Kaeser & Blair, there are no limits to how you conduct your business. You can choose the hours you work and how often you work. You even have the freedom to work from home and choose your own clients. The "Who, What, When, Where, and How" of selling promotional products is completely up to you.
Profitability: With average profits at 20% of the selling price and average orders close to $785, Kaeser & Blair offers generous earning potential to part-time and full-time business owners.

When you first start, earnings are calculated on an industry standard 50/50 split of the gross profit generated on each order. Once you have an annual sales volume in excess of $50,000, you'll become eligible for Kaeser & Blair's Accelerated Profits Program, which provides you the opportunity to earn up to 65% of the gross profit generated on sales.

At Kaeser & Blair, you'll earn a profit on each and every sale you make. The more time you spend making sales, the more successful you'll be as a promotional products business owner. And since you don't have to buy or maintain any inventory.
Integrity: An A+ rating with the Better Business Bureau and stable history since 1894 are proof of Kaeser & Blair's solid reputation. We want the best for our business owners and that's why we provide an unmatched customer support for whenever a question comes up. Additionally, we keep our one-time, start-up cost low so anyone can become a Kaeser & Blair Business Owner. We even offer a Free Trial Package so people can confidently partner with Kaeser & Blair.
If you are looking for a new business opportunity that is flexible, profitable, and reputable, then request Kaeser & Blair's FREE TRIAL LAUNCH PACKAGE today! It'll have everything you need to see if starting a promotional products business is right for you.
If you'd rather skip the trial and move straight to the Standard Business Owner Package, then you can order it for $85 here.