By Kurt Kaeser on 2016-12-27 in News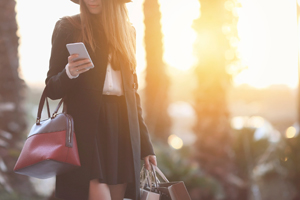 Selling promotional products isn't just for Stay-At-Home moms or empty nesters looking to make extra money. It's also a viable option for young people who recently graduated college and/or are looking for new opportunities to add to the story of their life. With Kaeser & Blair, you can work at home and create not only a unique career path but also, a unique life story.
How?
Well, when you decide to start with Kaeser & Blair, you instantly become a business owner, which provides you with a great deal of freedom. Our business owners set their own schedule to work at home selling promotional products. If you decided to join then you'd be your own boss getting to work at home as much or as little as you'd like. You also wouldn't be expected to sign any binding contracts meaning you could run the business exactly the way you want to. Turn work at home into work on the beach. It's your choice!
If becoming a business owner sounds like too much responsibility or something you feel inexperienced in, you shouldn't worry. Kaeser & Blair won't ask you to buy or maintain inventory. So regardless of whether or not you live in a studio apartment or a two-story house, we make it easy for you to work at home. Just place the order and Kaeser & Blair will send it to your customer. It's simple, but just in case you ever need any help we provide a skilled, experienced, and dedicated staff to assist you with product information and orders. Being a business owner that does their work at home has never been easier.
Kaeser & Blair business owners receive more than just the freedom to work at home, though. They also gain the potential to receive generous earnings. Average profits are 20% of the selling price. Average orders are close to $785. Some people even earn $100,000 or more every year. Part-time business owners who work at home make an annual amount of $7000 to $20,000. Full-time business owners who work at home make an annual amount of $60,000 to $185,000. It's an incredible opportunity for young people who are looking build a strong financial future for themselves.
Equity building isn't the only thing you can accomplish while you work at home, though. As mentioned before, you can work at home as much as you want. If there is a designer handbag you'd like to buy, but couldn't afford it at the time, then you can just put in some more time to make the extra money. This work at home business opportunity is great for those who like to splurge every once in a while on luxury items or who just want to save towards something larger like a nice vacation or car.
Interested in living a unique life as you work at home? It's easy to get started. $85 can get you our Standard Business Owner Package. The package contains many tools to help you work at home. In fact, once you reach $1,500 in sales you get a full refund of your $85. Also included in the package is our Best Buys Catalog, which more than 90% of our most successful business owners who work at home use to sell promotional products. Now if you realize the opportunity isn't for you, you can send us the starter kit back within 30 days to receive a full refund of your $85. It truly is a risk-free opportunity for people who want to make extra money.
Get started today by clicking here!