By Kurt Kaeser on 2016-10-18 in News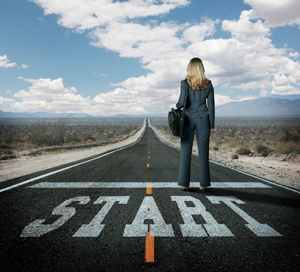 There are many business ideas for women. However, not all business ideas for women are alike. Many consider a Kaeser & Blair Promotional Products Business to be one of the best business ideas for women. Why? Because you can have it all with Kaeser & Blair.
What is Kaeser & Blair?
Kaeser & Blair is a promotional products business with the strongest reputation in the industry. In fact, they have the largest group of independent businesses, which makes them the industry leader. Their stable history since 1894 has proved their reliability, and anyone who chooses to start a home business with K&B will find they are partnering with an established company.
What makes K&B one of the best business ideas for women?
K&B Provides Women the Ability To Create Their Own Work Schedule The best business ideas for women allow flexibility. If you're a stay-at-home mom, then you want the chance to spend time with your kids and still make an income for your family. If you are retired, you may want to bring in extra money and still spend time with the grandkids. Even if you're a millennial looking for extra money to create the lifestyle of your dreams, flexibility is still important. With Kaeser & Blair, it doesn't matter if you are in your first apartment, summer home, or just on vacation-- it's your choice when you work.


The Best Business Ideas For Women Are Risk Free The best part about Kaeser & Blair is you can try it out for free. Sign up for a Free Trial Launch Program and you can test and compare Kaeser & Blair amongst other home business ideas for women.


The Opportunity To Make Money Is Easy and Hassle Free At Kaeser & Blair, not only do you get the training needed to be successful, but you'll also receive an unequaled amount of support. Just look at what one of K&B's business owners had to say about her experience:

"I would say that I can rely on Kaeser & Blair for lots. I can get a lot more done with my day not having to worry about the orders, because I just know that they are going to handle it and if there is something wrong my rep will contact me and it's instantly resolved. It just saves me a lot more time."

With Kaeser & Blair, being your own boss has never been so simple.
How do you take part in one of the best business ideas for women?
You get everything you need to start making money from home all at a low startup fee. The Standard Business Owner Package ($85) is the basic package, and includes everything you need to get started with your new business. The new Premium Package ($335) includes the standard package, as well as, a few additional resources, including a customizable website.
Be your own boss. Start your Kaeser & Blair Promotional Business today.