By Kurt Kaeser on 2016-10-04 in News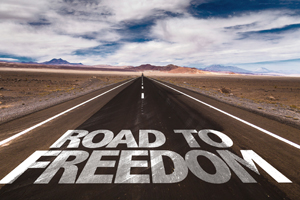 Kaeser & Blair business owners get to experience freedom by creating a life they love through their Promotional Products Business Owner Program.
Kaeser & Blair, one of the top home business ideas, provides the opportunity for anyone to take control of their life and future by owning a promotional products business. Most people want a job where they don't miss out on time with the ones they love. K&B provides the opportunity to someone who wants to own their schedule while increasing their income. Additionally, Kaeser & Blair is one of the best home business ideas, because it provides financial freedom to many stay-at-home moms, retired couples, millenials, and anyone who wants to earn extra money or become their own boss.
Starting your own business and maintaining it may seem difficult, but unlike most home business ideas, K&B provides the support you need. They are one of the best home business ideas because all you have to focus on is selling promotional products to a company or friend. After that, it's as simple as placing an order. K&B will not only make sure to ship the product to the client, but also, pay you within 24 hours from when you placed the order. Running your own business has never been so simple.
Finally, the best part about K&B is you can try it out for free. Sign up for a Free Trial Launch Program and you can test and compare other home business ideas to Kaeser & Blair.
If you are interested in starting this home business opportunity, you have two options:
1. The Standard Business Owner Package ($85) is the basic package, and includes everything you need to get started with your new business.
2. The new Premium Package ($335) includes the standard package, as well as, a few additional resources, including a customizable website.
With each package, the $85 portion is refunded after your first $1500 in sales. What makes this amazing amongst other home business ideas is that if you decide selling promotional products just isn't for you, you can send the package back within 30 days for a full refund. Kaeser & Blair is truly one of the only risk-free home business ideas, which also makes it one of the best.
As a K&B promotional products business owner, you get the chance to experience the freedom of being your own boss without all the hassle. Making money from home has never been this easy.
What are you waiting for? Start creating a business and life you love with Kaeser & Blair today!