By Kurt Kaeser on 2016-07-26 in News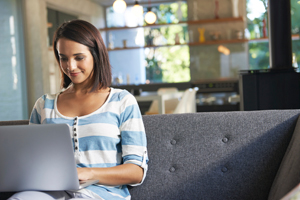 Kaeser & Blair understands that you have a life. You have a family, hobbies and an enormous amount of additional responsibilities that need your attention. You shouldn't have to fit those around your work schedule. And with the legitimate work from home opportunities with Kaeser & Blair, you don't have to.
With Kaeser & Blair Promotional Products Business Owner Program, you get the ability to work around your existing priorities, at your own pace and from whatever location you choose. You can easily take the kids to school or run to the gym, and then return to work at your convenience. Since you create your own schedule, it's easier than ever to achieve the ideal work-life balance for your unique situation.
While creating this ideal work-life balance, business owners who take advantage of the legitimate work from home offered by Kaeser & Blair can earn a great extra income. Since business owners create their own schedules, they determine just how much they work, meaning that in turn they control how many sales they finalize and how much money they earn.
Even working only part-time as a promotional products distributor can provide an additional $20,000 to the household revenue stream. What could that extra little sum of money do for you? If you choose to pursue the legitimate work from home opportunities with Kaeser & Blair full time, you can earn up to $185,000. That is a substantial income.
Kaeser & Blair makes it easy and affordable to get started with a successful promotional products business too. All you have to do to get started is purchase a Business Owner Package, the contents of which are specially designed to help you become increasingly successful in the promotional products industry. You'll get product samples, a Success Manual and access to Kaeser Central, the online platform that will prove instrumental to your success as a Kaeser & Blair business owner.
This business package is not only packed with helpful tools, but it is incredibly affordable. All that is required is a one-time financial commitment of $85, and you're on your way to becoming a successful business owner with Kaeser & Blair. If you decide within the first 30 days that it isn't for you, simply send it back for a full refund. It really is that easy.
With Kaeser & Blair, you can find an affordable, easy-to-start, flexible opportunity for legitimate work from home. Get started today.