By Kurt Kaeser on 2016-07-19 in News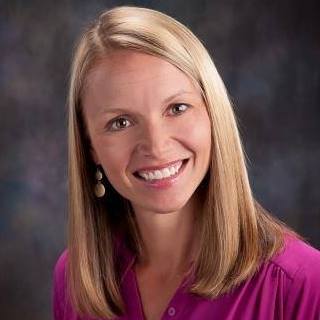 Sally Anderson's rise to the top as a Kaeser & Blair business owner
Sally Anderson has been a business owner with Kaeser & Blair since 2009. She pursued the opportunity after spending her first post-college years in sales – a career that demanded her to travel, work long hours and be in the office when life's priorities demanded a more flexible work opportunity.
She vividly remembers the countless 10-hour days devoted to furthering her pre-Kaeser career, the time required away from her family and missing out on years of family time that she would never be able to get back.
After the birth of her second child, Sally left corporate life behind, and decided to make being a stay-at-home mom her full-time career. No longer would she miss out on the "baby years" she feared would be forever erased by the demands of her work.
But she still sensed that something was missing.
While she got to spend more time with her family as a stay-at-home mom, she craved the excitement and the sense of accomplishment that came from completing sales deals and being rewarded for those sales.
"I do like making money," Sally says, "and I like feeling a sense of accomplishment from work."
So she decided to give Kaeser & Blair a try, beginning as a part-time business owner. The nature of the flexible work as a promotional products business owner and ability to be in full control allowed her to be able to work, while maintaining an active presence in the lives of her children. After about three years, she committed full time.
It took Sally only two years after becoming a full-time business owner to make Century Club, membership in which is designated for those whose annual sales exceed $100,000. But the financial rewards and accolades pale in comparison to the time Sally has been able to have with her children and family as a result of the flexible work schedule.
Aside from the ability to spend more time with her children, the flexible work afforded by Kaeser & Blair also allowed Sally to spend precious time with her father while he was in a hospital 2.5 hours away. She was able to work wherever there was Wi-Fi, allowing her to be at the hospital – and with her father – as needed. A "typical" 9-to-5 would not have allowed them to share this time together.
In the nine years since she started selling promotional products, Sally has risen to no. 7 in sales, out of all Kaeser & Blair promotional products business owners nationwide. And she was able to do all of this while seamlessly balancing her home and work life.
"I never thought I could make this much money and set my own schedule," Sally says. "It's just been amazing."
Are you interested in finding flexible work, and a better work-life balance? We encourage you to give Kaeser & Blair a try! With profits and reputation beyond compare, you'll find there really is no better opportunity.