By Kurt Kaeser on 2016-07-12 in News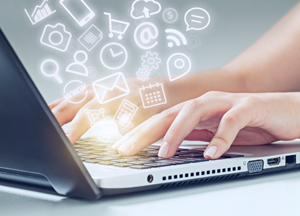 With the rapid expansion of the Internet comes convenient access to a variety of sales tools to help boost the success of your direct sales business. Here are 4 great free ways to start leveraging the vast landscape of resources available to you online.
Blog
Many direct sales business owners overlook the potential of a blog, but in today's world, it's not only an asset, it's expected. Using a blog, you can tell the unique story about your business – what you do, what clients you serve, etc. You also have the ability to showcase success stories, products and highlight clientele. It can be a great, fun way to manage your diverse direct sales business portfolio single place.
Social Media
One of the best ways to share news about your direct sales business is by engaging clientele – both potential and existing – via social media. Facebook, LinkedIn and Twitter are some of the most common platforms, leveraged regularly by billions of people worldwide. This vast and growing social world means that in owning your own direct sales business and appropriately leveraging social media, you have access to a huge pool of potential clients and current industry professionals.
Search
A powerful tool to leverage when developing your direct sales business is a search engine such as Google or Bing. Using these tools, you can search for and find new businesses, prospective clients, as well as the leaders of these businesses with whom you should get in contact. Use the results of your search to compile a database/spreadsheet with prospects, segmented by industry, with their contact information and other detailed notes. This can help you not only build the client database of your direct sales business and connect with prospects, but also to maintain lasting relationships that could lead to increased sales down the road.
Email
Email is often one of the most overlooked sales tools, especially with those involved with a direct sales business. It is important to keep an organized contact list including prospective clients, existing clients and past clients and each one's email address. This makes it easy to send out mass emails showcasing new products, or even to send industry or company-specific emails when you think of a perfect product solution to suggest to them. In doing this, you can target your messages accordingly, and more efficiently maintain open lines of communication with your client base.
Interested in starting your own direct sales business? We've got you covered! Through the Kaeser & Blair Promotional Products Business Owner Program, you can start your own independent business in the growing promotional products industry. Request your Free Trial Launch Kit today.