By Kurt Kaeser on 2016-06-07 in News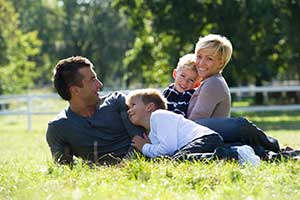 We live in a nation of entrepreneurs, so it's no surprise that scores of ordinary people are pursuing small business opportunities. But when it comes to most, it's often a case of easy to pursue, but hard to follow through. Don't let that be you. Here are 5 helpful tips to help you make the most of small business opportunities with increasing success.
Tip #1: Set financial goals.
Setting solid financial goals is essential to be successful with virtually any of the small business opportunities out there. You need to have a clear vision in mind, whether it be to finance a vacation, pay off debt or even just to add a certain amount of money to household revenue stream. Keep a dollar amount in mind, and work toward it daily. Success with small business opportunities often revolves around these bottom-line oriented goals.
Tip #2: Delegate time appropriately.
To succeed with small business opportunities, especially those in which you don't have set hours or a superior to answer to, it is vital that you practice good time management and delegate your time accordingly. It's easy to procrastinate when relying on internal motivators to drive you to get to work. To combat this, you can schedule certain times to complete certain tasks. For instance, allow 30 minutes for email maintenance, followed by an hour for phone calls, etc. This will help you maximize your time and keep you on track, which will ultimately enhance your ability to be successful.
Tip #3: Keep your workspace in order.
Nothing kills productivity more than a cluttered workspace, and this is especially true when pursuing small business opportunities. Many of these opportunities require a tremendous amount of discipline (see tip #2), and an environment overrun with papers and other distracting elements can prove counterproductive. So keep your space organized. With a clear work space comes a clear mind and better focus.
Tip #4: Get out.
Many people who pursue small business opportunities, especially when working from home, make the easy mistake of equating work with life, and vice versa. While this can prove fruitful in the short-term, it can hinder your success, happiness and emotional state in the long-term. Make getting out a daily priority. Take a walk, get some fresh air, go to the grocery store – anything to physically remove yourself from the environment for even a brief period of time. Remember, it's essential to disconnect from work every now and again.
Tip #5 Consider Kaeser & Blair.
If you're on the hunt for small business opportunities that allow you to fully embrace your entrepreneurial spirit, consider Kaeser & Blair. Through the Kaeser & Blair Promotional Products Business Owner Program, independent business owners are afforded freedom, flexibility and the ability to sell creative, inspired products in a thriving industry, with a company that has an unsurpassed reputation. Take the first step down the path of success today!