By Kurt Kaeser on 2016-05-10 in News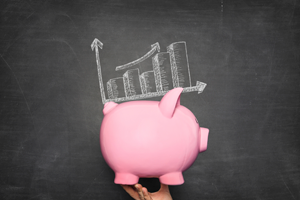 Whether it's to fund a family vacation, buy a new car or simply to add a bit of cushion to the household budget, there are many reasons why people begin seeking extra income ideas. No matter what the reason behind it, one universal truth holds true: Kaeser & Blair Promotional Products offers one of the best extra income ideas around today. Why? It's simple. Kaeser & Blair offers its business owners profits and reputation beyond compare in an exciting, fast-paced industry that virtually anyone can get involved in!

The profits are among what make Kaeser & Blair one of the foremost extra income ideas. This is due to the fact that K&B firmly believes in rewarding its business owners for their individual success by offering a generous split of the profits, substantial bonuses for top performers and an incredibly lucrative business owner referral program. Even someone working only part-time can earn up to $20,000 annually with Kaeser & Blair. Those who choose to pursue the opportunity full-time have the ability to earn up to $185,000. It truly is one of the best extra income ideas today!

K&B also understands that in order to be successful, incentives need to be in place to encourage that success, which is why in 2012 alone they awarded over $350,000 in bonuses to business owners. They value their business owners and the hard work that they do, so they award top performers generous bonuses based on annual sales volume. In addition to bonuses, the top industry performers get the chance to go to the Sales Leader Summit—a three-day, all-expense-paid event held at a US resort, where business owners have the chance to network and increase their visibility within the industry.

And it doesn't stop there.

K&B business owners quickly realize that selling promotional products is one of the best extra income ideas, and is a genuinely fun career path to venture down. When people are excited about what they do, they can't help but be giddy when they talk about it to family or friends. Oftentimes, those that hear what a great opportunity it is and see business owners legitimately excited about their careers, are curious and want to learn more about how to get involved. When this happens, the business owner can "refer" the individual and get rewarded for that referral.

Through a referral, the existing business owner can earn a portion of the new business owner's profits that would otherwise be designated for Kaeser & Blair. It's a great system, encouraging Kaeser & Blair business owners to get excited about their promotional products careers. K&B recognizes the importance of "spreading the good news," and rewards accordingly. These earnings are on top of the already industry-leading profits and bonuses.

And the reputation of Kaeser & Blair cannot be rivaled. K&B is a company that can say what many can't – that they've been in continuous operation for over 120 years. This demonstrates the stability of the model they've created and spent time delicately molding over the years. Learn more about the opportunities as a Kaeser & Blair business owner, and see for yourself why it is one of the one of the best extra income ideas around!