By Kurt Kaeser on 2016-03-15 in News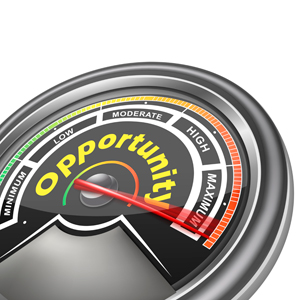 There is no shortage of direct selling opportunities these days. We see it regularly on social media platforms—friends promoting opportunities that are "guaranteed" to earn money by allowing them to sell cool products. Making lots of money sounds great, right? And how about schedule flexibility? Well, those direct selling opportunities seem to have that as well.
While these all generally sound great, direct selling opportunities don't always deliver on what they're selling. There are a few things to seriously consider before pursuing one.
Products
All direct selling opportunities afford business owners the opportunity to sell products of some kind. That's a given. What distinguish the best direct selling opportunities from the rest of the pack are the types of products being sold, as the quality and marketability of the products is vital to the success of the business. Some products are not in demand, or are simply too specific to certain demographics and lifestyles, while others are universal in their appeal. Direct selling opportunities with the highest likelihood of success are those that sell products with near universal appeal. This ensures that a demand is always there and finding new clients will not be an issue.
Partnership
One of the biggest indicators of successful direct selling opportunities is the reputation of the business with which you partner. Many direct selling opportunities offer great products, excellent earnings, etc. So what could go wrong? Well, very often, a direct sales company requires its business owners to sign contracts where they forfeit away portions of their business or client base should they choose to leave the industry. Other times, companies subject their business owners to an immense number of restrictions based purely on what benefits them at the end of the day. It is important to find direct selling opportunities in which the business relationship is treated as more of a partnership than a hierarchical system of ownership. This is ultimately a reflection of the respect the company has for its business owners.
Plan
Many direct selling opportunities do not have a solid plan for success. The majority require the purchase of a starter kit or some amount of inventory to get the seller started, but stop there. They offer little advice on getting the business off the ground and seeking out clients, and provide little, if any, training along the way. Look for direct selling opportunities that, from day one, seem to empower those who choose them. They should offer educational and training opportunities along the way, as well as initial advice regarding how to get started and be successful.
Pay
Many direct selling opportunities do not adequately share profits, and this is reflected in how they pay. Look for a company that rewards their business owners with a fair share of the profits from each sale. Even better than a fair split of the profits are bonuses, incentives and referral profits. This is a characteristic of an honest company that doesn't just want to take advantage of its successful business owners.
Kaeser & Blair is one of the more unique direct selling opportunities because they want to see their business owners succeed, and work hard to make that happen. They offer their independent business owners the ability to sell awesome promotional products, while earning industry-leading profits and developing professionally along the way. And there are no contracts! With K&B, it is a true partnership, and you are set up for success from day one. See for yourself why Kaeser & Blair is one of the best direct selling opportunities around.