By Kurt Kaeser on 2016-01-19 in News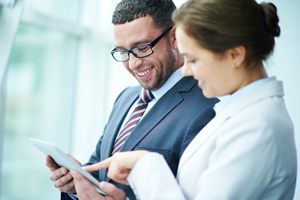 It's very rare these days to find a career that you actually enjoy. Many dread the trek to work, and dread the work they do there even more. Promotional products careers are different. They are incredibly rewarding, allowing you to establish relationships with clients and find creative solutions to problems facing businesses of every size and industry.
You get to be creative while building relationships.
Promotional products careers are a great creative outlet for many, and clients will often rely on your expertise and seek your valuable opinions. They will often depend on you to supply ideas regularly and make creative suggestions for specific items, colors, etc. Sometimes they have projects in mind, but sometimes they don't and are open to recommendations. That's where you come in.
As a promotional advertising business owner, you also often form strong relationships with your clients. These clients tend to become long-term clients, and will begin to trust not only your business sense and creative vision, but also your knowledge of the promotional advertising industry. Many who pursue promotional products careers thus become a sort of creative problem solver for clients of all types.
You get to be your own boss.
One of the most appealing aspects of promotional products careers is that they allow you to be your own boss. You are in complete control of the hours you work, the location from which you work and ultimately with whom you work. Your clients are your own and you do business as you see fit – with the clients that you choose. At the end of the day, you answer only to yourself and those clients. If you are satisfied and your clients are happy, that's all that matters. This freedom is part of what draws many to start promotional products careers.
You are in control.
Promotional products careers put you in complete control of the success of your business. Since you are your own boss and determine the hours you work, you ultimately determine how much you earn. The more clients you work with, the more sales you will do and the more money you will ultimately make. So if you are interested in pursuing promotional products careers purely for supplemental income, you have that ability; or if you'd like to pursue the opportunity full time, that is an option as well. You are in the driver's seat with promotional products careers.
So what's holding you back from taking advantage of all the positive things that promotional products careers have to offer? Learn more about the promotional products careers with Kaeser & Blair and see for yourself what they can do for you.